Enhance your Dental Implant Conference experience with the AAOMS Events app for your smartphone or tablet
To download from an Apple or Android device, visit the Apple App Store or Google Play Store and search for AAOMS Events.
From other web browser-enabled phones or devices, go to https://www.aaoms.org/app and bookmark the page for future reference.
OR SIMPLY SCAN THIS CODE. Using a QR reader app from your mobile device, scan this code. You will be directed to download the AAOMS Events app specific to your device.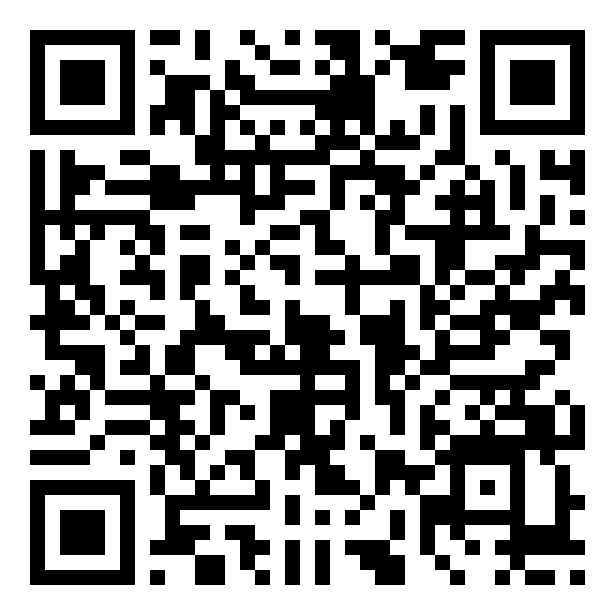 From the AAOMS Events app opening screen, select the 2021 Dental Implant Conference by clicking on the meeting logo.
When opening the Dental Implant Conference app for the first time, you will be prompted to log in. Please use the email tied to your AAOMS.org account and your eight-digit AAOMS Member/Registration ID number. It also will ask if you would like to add favorited sessions to your personal calendar native to your device in addition to the personal summary within the app.

NOTE: An older version of the AAOMS Events app has been retired, and meetings prior to 2019 are no longer available through the mobile app. Information about past meetings can be found at AAOMS.org/meetings-exhibitions/past-meetings.
App Features:
My Schedule (calendar icon) allows you to create and view your personal schedule. You also may add your own personal meetings and appointments for quick reference. If anyone has given you access to their schedule, it will appear here as well.
Sessions & Events (microphone icon) provides a complete and up-to-date agenda of all Dental Implant Conference sessions and events. Browse by day, presentation title or speaker name. Select any event listing to view full details, including synopsis, learning objectives, speakers, location, date and time. Press the star icon on an event to add it to your schedule and bookmark it. Add notes or share the event with another meeting attendee within each event listing.
Speakers (podium icon) displays all session speakers in alphabetical order and includes the dates and times of their events.
Personal Summary (profile screen icon) gives you the option to view or email a summary of your app activity. The Launch Summary feature takes you to an online summary of your notes and bookmarked slides. The Email Summary feature allows you to send the summary to your associated email address.
Claim CE (certificate icon) allows you to complete your session evaluations and claim continuing education credit – all from within the app.
What's On Now (alarm clock icon) displays all sessions and events happening at the moment.
Exhibitors (trophy icon) displays the Exhibit Hall hours and includes a sub-menu along the bottom of the screen with access to exhibitor information, a booth list and an interactive floor plan. Browse the interactive Exhibit Hall map labeled with exhibitor names and booth numbers.
Maps (pinned map icon) allows you to scroll through multiple floor plans of the headquarters hotel levels.
Attendees (people icon) displays a list of meeting attendees, including colleagues, speakers and exhibitors.
Messages (chat icon) shows all personal messages you send or receive as well as notifications from AAOMS pushed to your device so you won't miss a thing.
Local Places (buildings icon) takes you to ChooseChicago.com where you can find transit maps, restaurants, museums and other local attractions.
AAOMS.org/DIC (browser icon) opens the Dental Implant Conference website with links to registration, hotel reservations and other meeting information.
#DentalImplant2021 tiles (Instagram icon) display all posts on Instagram that include the meeting hashtag. Use #DentalImplant2021 to join the discussion.
Daily Emails (envelope icon) provides an in-app digest of emails sent to attendees each morning of the Dental Implant Conference.
Refresh (circular arrow icon) in the lower-left corner manually downloads the latest data updates from the server and refreshes content including schedules, messages and notifications. Note: The app refreshes automatically every 60 minutes or when it is reopened or rotated.
Messages (chat icon) shows all personal messages you send or receive as well as notifications from AAOMS pushed to your device so you won't miss a thing.
Search (magnifying glass icon) in the center of the lower menu bar scans all the app content to help you quickly find speakers, exhibitors, attendees, sessions and more.
Floor Plan (location pin icon) displays an interactive Exhibit Hall floor plan and links to each booth.
Settings (gears icon) allows you to manage properties in the app.